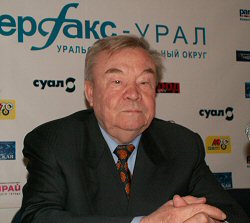 Mr. Anatoly Sysoev , Vice-President of "SUAL - Holding" company of the Urals region, Doctor of Engineering Science, honored metallurgist of Russia is the guest of our press centre.

Do you play chess?
AS: You know, people often give me chess as a present. I've got about 15 chess sets. The most favorite one is made of metal. When I come back home being very tired I start playing chess. And of course I play White. I've never intended to become a chess professional but it's such a pleasure to be an experienced amateur. I am very glad that we are among the organizers of the Women's World Chess Championship. It's so amazing to watch them playing, see their excitement, joy, chagrin. You should catch such a moment because the excitement is passing off and the energy vanishes after the game. Anyway they are all outstanding talented personalities. And they all have their own life philosophy.

How did you get the idea to hold the super tournament "North Urals Cup"?
AS: Andrey Selivanov was the one to encourage this tournament. When being the Head of Bogoslovskiy Aluminum Plant I realized some social programs including health kindergartens and financial support for women on maternal leave. Andrey Vladimirovich was eager to attract more attention to women's chess when offered me to organize an international chess tournament among women. We estimated our opportunities and agreed. At the same time we hold some simultaneous tournaments: for women, grown-ups, veterans. ..It has become a tradition and this year we'll hold the fourth Women's Chess Tournament "North Urals Cup – 2006". Besides, I've watched myself the way of a chess player, gaining success… And we tried to put all our admiration, sympathy and respect preparing for this tournament.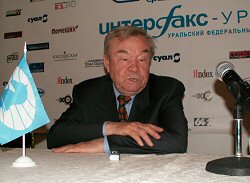 Now looking back you can analyze whether the tournament was profitable and justified the expenditures on the tournament's organization.
AS: First of all we should realize that such competitions can never be fully paid off. Secondly, the Championship is a great source of information and a tremendous promotion for sponsors. Thirdly, these tournaments aroused interest in chess on the whole. And finally, this holiday was a wonderful gift for all the players of the North region.

Are you satisfied with the Championship's organization?
AS: It is a hard labor for the participants who sometimes have to play till late at night. There is just one day-off per week and then again games…. It' s a great trial for fans as well. As for the infrastructure of the event everything is quite compact. The playing zone and the residence are within easy reach and the escort of the participants is well organized. The fact that the venue combines a playing hall, working area, press centre enables to raise the efficiency of work.

Such a great chess admirer should certainly have a favourite….
AS: At the very beginning of the Championship I supported the players who had taken part in the "North Urals Cup" in Krasnoturyinsk. I was really sorry that such players as Zhukova, Kosteniuk, Stefanova and Kovalevskaysa were eliminated. Now I have a feeling that all the participants deserve winning and I can't distinguish anyone in particular.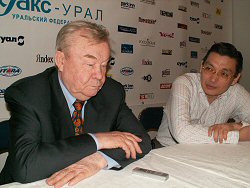 -Do you think that chess is a spectacular kind of sports?
AS: It's not an easy question…. You just look at the chessboard analyzing all the possible variants. I think the most pleasant thing is that you can fantasize. Besides, you are more devoted to the personality than to the game. Chess is a different kinds of sports in comparison with football for instance when you immediately react to the goal. But in chess such a reaction is not that necessary.

-You are nominated for the President of the Chess Federation of Sverdlovsk region. What are the trends for your future development?
AS: I can't discuss this decision. But anyway I will try to meet the demands of sportsmen and all the admirers.