26.03.2006 Kaissa's festival is coming to an end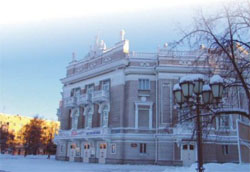 The Women's World Chess Championship which brought 18 delightful days to all the admirers of this intellectual game is coming to an end. On March 27 at 8 p.m. Ekaterinburg State Opera and Ballet Theatre welcome numerous guests and main heroes of this remarkable event. The event which will be known in the chess history as a festival of intellect, elegance and beauty. It's hard to overestimate the importance of this Championship for Ekaterinburg – a city which has a long and rich sports and chess history.

It's not surprising that such an event as the World Championship aroused great interest not only among the citizens of the Urals capital. The fact that this tournament was daily visited by representatives of various even long – distanced areas of the Urals region provided the playing hall with full audience. But this record number of spectators is nothing in comparison with visitors of the Championship's official website numbering more than 140 countries. The closing ceremony in the Opera and Ballet Theatre will be covered in the Internet. The main mystery will certainly be the honoring of the new Women's World Champion - the representative of China Xu Yuhua.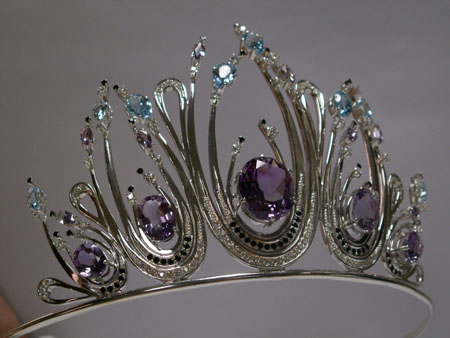 The Champion's Crown was specially made by skilful Urals craftsmen and meets the demands of the most pretentious royalties. One of the presents of the organizers is a laurel wreath which is traditionally gifted to winner only at the World Chess Championship. The runner up Alisa Galliamova and semifinalists Victoria Cmilyte and Svetlana Matveeva will be awarded silver and golden medals. The honorary right to crown and award Kaissa's favorites will be given to the President of the World Chess Federation Kirsan Ilyumzhinov and the Governor of Sverdlovsk region Eduard Rossel. Besides, Vice-President of "SUAL-Holding" company Anatoly Sysoev, Chairman of the Board of Directors of Oil and Gas Company "ITERA" Igor Makarov and the Honorary President of Russian Chess Federation Andrey Selivanov wish to congratulate the top women chess players of the planet as well.

The second part of the program will see a show program specially prepared by the best artists of Ekaterinburg. We wish our audience, the guests of the Championship and its main heroes to keep in their hearts the memories of this exciting and gripping event, of glamorous ending of the Women's World Chess Championship 2006.
---
WWCC 2006